UP $50,400 <> RECORD: 23-20-3
Here we go, looking to build off of a strong 2020 start.  No fans in the stands, no matter.  The show goes on.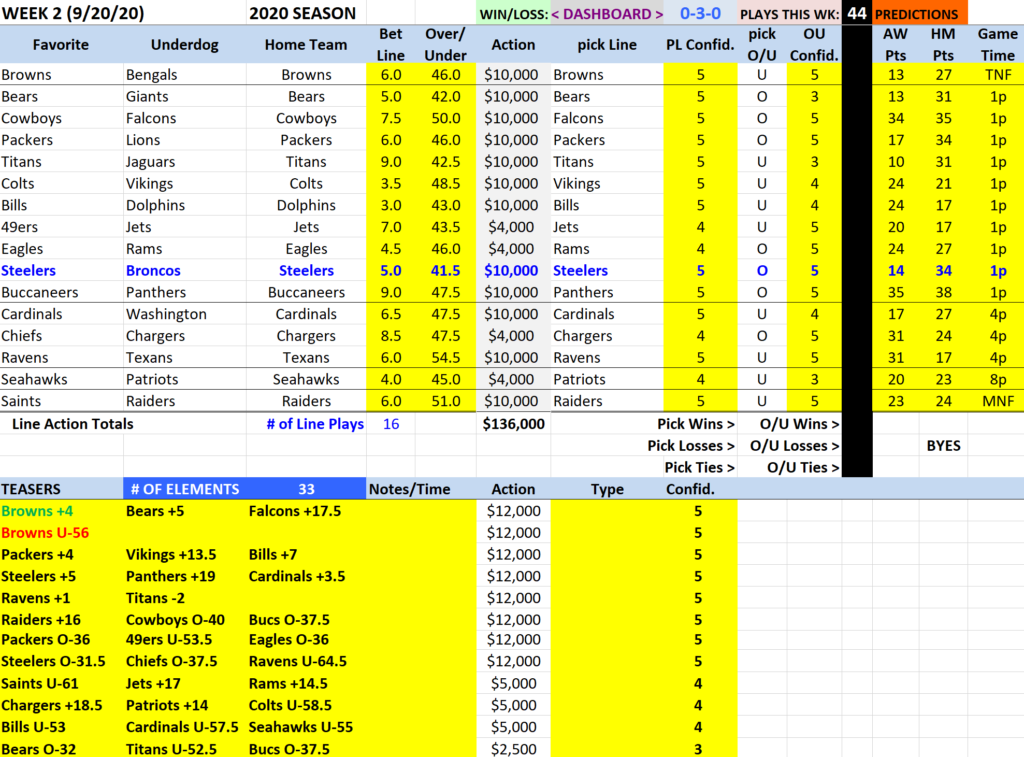 We've taken some early hits with a wildly unpredictable Thursday Night game.  35-30 Browns, who would have thought – but anything can happen in this game, as in life.  That is why we play the long game, with discipline and detachment.
Steelers are this week's 'Best Bet', and there are 30 5* Plays on the Board.